Sealers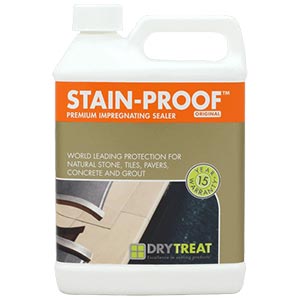 DryTreat Stain-Proof
STAIN-PROOF Original™ is suitable for a wide variety of indoor and outdoor applications in residential and commercial buildings.

Including: building facades, floors, walls, countertops, showers, swimming pool surrounds, patios, garages, kitchens and entertaining areas.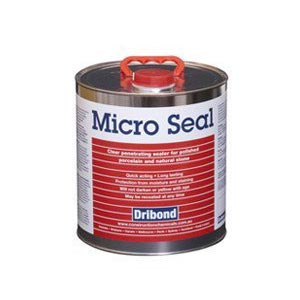 Dribond Micro Seal
A clear solvent-based sealer for protecting polished porcelain, stoneware, marble, granite and unpolished natural stone surfaces from moisture and helps reduce staining.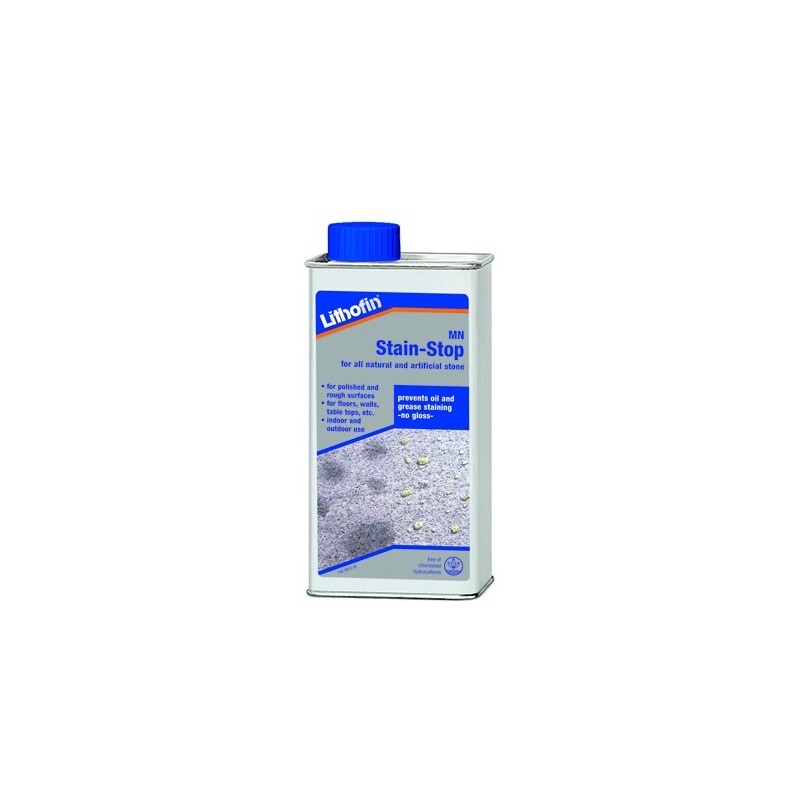 Lithofin MN Stain-Stop
This special impregnator optimally protects absorbent, stain-sensitive natural and engineered stone surfaces against staining.

Largely prevents penetration of oil, grease and water and makes further maintenance easier.

Highly recommended in kitchen and bathroom. Poses no health concerns once dry.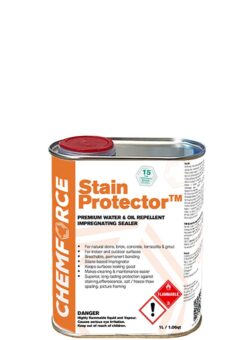 Chemforce Stain Protector
An impregnating, invisible and breathable sealer that provides premium long term protection for natural stone, tiles, pavers, concrete, brick and grout from water and oil based stains and damage caused by water and dissolved salts. Treated indoor and outdoor surfaces become easier to clean and keep looking good for longer.

Available in 3 different sizes
1L
5L
20L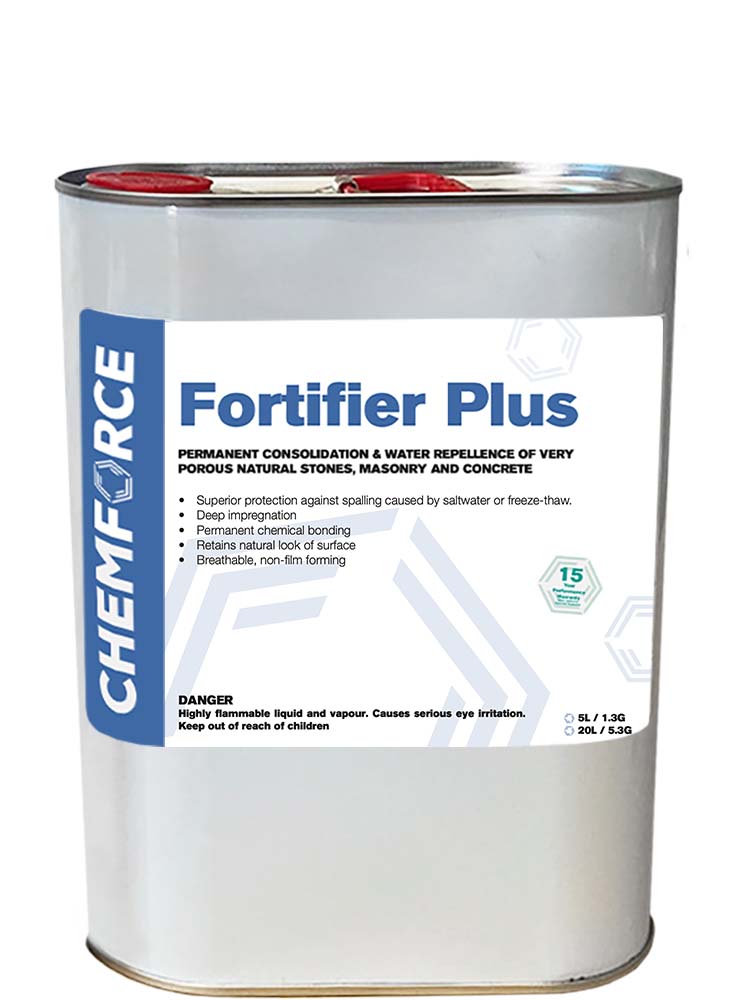 Chemforce Fortifier Plus
Impregnating, permanent consolidator and water repellent. Premium protection from salt spalling & freeze-thaw spalling.
Superior protection for very porous building materials, including natural stone, which are exposed to saltwater or freeze-thaw

Available in 2 different sizes
1L
5L